Visit Us
---
Monday – Friday: 11am – 6pm
Saturday: 9am – 7pm
Sundays: TBD (call ahead)
*Special events and holidays may impact business hours
*Auto storage facility open for 24/7 access.
Location:
68 Doughty Rd.
Lawrenceburg, IN 47025
The 4Speed on 50 Auto Park is a unique complex inspired by the desire to protect and preserve the history of the automobile industry by providing the absolute best conditions for classic and modern cars to call home! That same passion carried over to the desire to recapture the excitement and feeling of unity that the post-World War II decade of the 50's brought to America! That inspiration led to the decision to pursue the design and build of a true Classic 50's style modular stainless steel Diner. Additional land and a neighboring gas station was then purchased to make that dream a reality.  While visiting their daughter in Los Angeles California, the founder's, Steve & Barbara Caudill made multiple road trips along historic Route 66 visiting every Diner and Museum along the way. Those experiences further fueled the enthusiasm!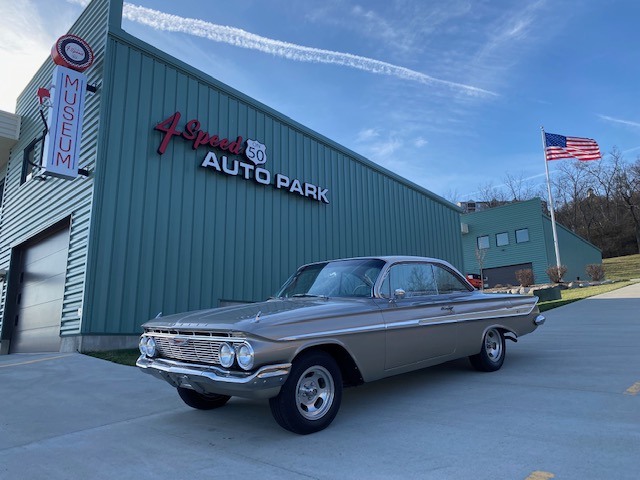 "Our goal is to now bring that same historical ambiance of The Mother Road, Route 66 to what is dubbed The Loneliest Road in America US Highway 50!  Welcome!! We promise to make you feel anything but lonely!"
– Steve & Barbie, 4Speed on 50 Founders
Location
68 Doughty Rd. Lawrenceburg, IN 47025
Email
4speedon50@gmail.com